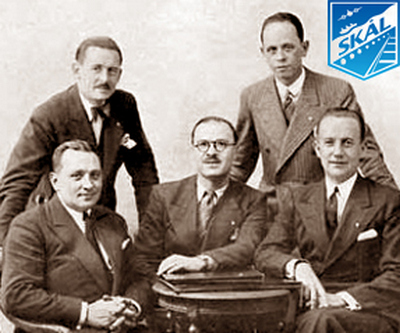 It all started in 1932 when Farman Airlines, KLM and A / B Aerotransport were presenting a new aircraft for the Amsterdam-Copenhagen-Malmö flight. Captain Carl Florman, pilot of the armed forces and General Manager of A / B Aerotransport, asked his representative in Paris, Hugo Krafft, to invite fourteen travel agents. The first group of seven officers departed on June 5 of that year.
They were fantastically welcomed in Copenhagen, where they made a toast in Scandinavia, "Skål!" In their speeches, they alluded to the difficulty of the language and it was then that one of the participants said that there was a word that everyone understood, which always implied smiles and joy and that pronouncing it, the language no longer mattered: "SKÅL!".
The next day, the journey continued by train to Stockholm, where traditional Swedish hospitality, friendship and toasts still dominated. Whenever they raised their glasses in honor of the visitors, the hosts pronounced the magic word "Skål!" And it was thus that they discovered that this word meant Happiness, Health, Friendship and Long Life (translation of the four Scandinavian words that form the initials "SKÅL").
Back in Paris, Hugo Krafft gathered thirty-four comrades, and they decided to found a club of tourism and to name it SKÅL in memory of good times spent in Scandinavia.
The second group left Le Bourget on June 12, 1932, in a three-engine FVIIb; first plane flying with the letters of the country on its wings: PH which means Holland. On August 13, 1932, the passengers of both flights sent a message of sympathy to Captain Florman, De Vries of KLM, Brun de Farman and the Scandinavian hotels who had welcomed them on behalf of the "SKÅL Club".
In the autumn of 1932, the SKÅL of Paris existed unofficially. Hugo Krafft, acting as President, Pierre Soulié and Florimond Volckaert developed the idea and on June 30, after a cocktail offered by Mr. Farman, the initiative took shape.
On December 16, Mr. Florman gathered 53 tourism professionals and all together decided to found the SKÅL Club of Paris.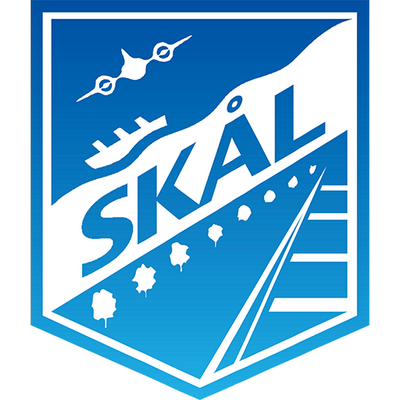 Messrs. Krafft, Mohr, Soulie, Volckaert and Ithier, a Swedish, Dutch, French, Belgian and Brazilian, attended the meeting at the Taverne Parisienne, 41 rue Faubourg, Montmartre. The first Skål Club was officially established on December 20, 1932 at the Ambassadeur Hotel and December 27 at the Astra Hotel.
On April 3, 1933, Geo Thiry, of American Express in Antwerp, sent a letter to his colleagues in the city, informing them of the founding of SKÅL in Paris and inviting them to form a club in Antwerp. Ten days later, in Belgium, the second Skål Club was founded.
Nice (nº3), in France, was the next to be created, on August 10, 1933. Brussels (nº4), in Belgium, on November 21, 1933. The first Club in Switzerland, Montreux-Vevey (nº5), was formed on November 1933 and Stockholm (No. 6), Sweden, November 29, 1933. The second Swiss Club, Lucerne and Central Switzerland (No. 7) was formed on December 5, 1933. Five clubs were formed in early 1934 before Skål was declared as an association. international. The five clubs are: Marseille in France, Amsterdam, Den Haag and Rotterdam in the Netherlands and the last club founded before April 28, 1934 was Copenhagen, Denmark, April 23, 1934. The first Club to see the day after the creation of the international association was Jakarta, Indonesia. SKÅL became the first International Association of Tourism Professionals, called A.I.S.C. for INTERNATIONAL ASSOCIATION OF SKÅL CLUBS.
Today SKÅL INTERNATIONAL has more than 17,000 members worldwide.
I want to become a member of Skål Montreux Vevey