The origin of Skål: what you will join
The idea of creating a Skål movement was born from the travel agents' trip to Scandinavia.
In May 1932, Swedish tourism specialists invited their Paris colleagues to exchange information. 15 Parisian travel agents were warmly welcomed during the meetings by the Scandinavian "Skål". In this country, the word was used to greet a stranger who arrived and a welcome drink (Schale = Skål) was given to him as a sign of friendship.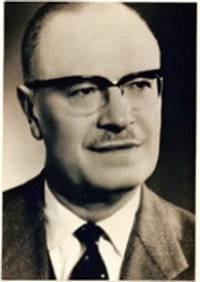 At the initiative of Florimond Volckaert the "Swedish aeronauts" met up in Paris and formed a "friendly of tourism" to exchange memories and cultivate contacts with the friends of Sweden. It was during these meetings that the idea of creating close links between all the circles concerned with tourism was born.
This friendship became in September 1932 a club (the club N ° 1 was Paris) which took the name of Skål-Club, giving meaning to the letters of the Swedish word:
Sundhet, Karlek, Alder, Lycka (Good Health, Friendship, Long Life, Happiness)
This name corresponded exactly to the ideals of the new club thus created:
• Maintenance of solidarity and friendship
• Encouraging intercultural understanding in tourism
• Vocational training and development, especially young people.
Member benefits
By joining Skål, you are part of a strong and recognised international organisation that brings you many benefits, including:
• participation in an international organisation of members with significant responsibilities in the tourism and travel sector;
• participation in regular meetings, both in personal and professional terms, within clubs, nationally and internationally;
• access to a base of more than 17,000 contacts of tourism professionals (www.skal.org);
• the possibility of publishing your offer on the Skål site (local or international);
• access to a platform to develop ideas and new markets related to tourism;
• access to a large pool of tourism experts and their skills;
• access to a forum of engagement: the basic principle of Skål is understanding between peoples.
• Humanitarian aid through charity programs
1. Benefits offered by partners
Numerous partners offer Skål International Montreux Vevey contributing members benefits on their services and products. For details on all these benefits, log in to the members only area.
2. Free use of the Skål International stand at trade shows
The presence of SKÅL INTERNATIONAL at international business shows is a vital showcase to raise the profile of the club worldwide and recruit new members. It also helps to build close relationships among members and to mark our presence with industry players in the broadest sense.
SKÅL International Montreux Vevey is planning to attend the following shows:
This year also we will be present at TTW 2019.
There are also many salons on which Clubs and National Committees are present. We actively encourage them to use these events to promote Skål.
I want to become a member of Skål Montreux Vevey